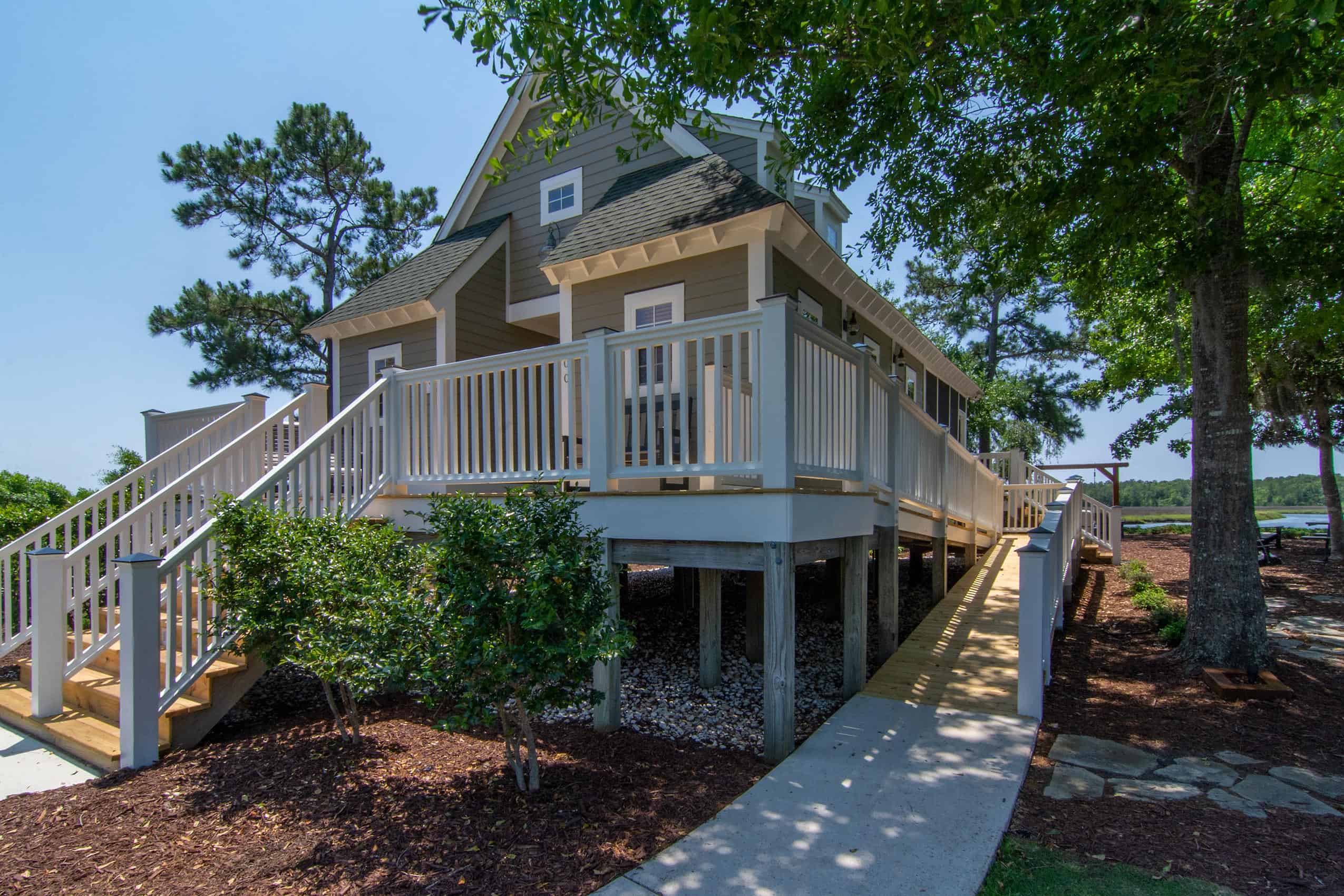 The Winding River Plantation River Club and marina are unique and desirable amenities that appeal to both active water enthusiasts, as well as those content to relax and enjoy the panoramic views. 
The River Club offers a venue for friends and families to collect for an afternoon glass of wine on the screened porch and enjoy the coastal breezes, as well as an attractive setting for a family cookout and day of fishing.
The Winding River Plantation marina offers several days docks which can be reserved for up to five days and includes important conveniens, such as a boat ramp, water and elelectric. 
Additionally, the marina provides for small water craft launching, perfect for those individuals that want to launch a conoe or kayak. 
No matter your intention, the Winding River Plantation River Club and Marina offers the opportunity for a fun and entertainment just within the gates.